Like yeast, a book is proofed, in the older sense of proof/prove meaning to test. But for many authors, having a published book is proof (in the modern sense) that one is a Real Writer.
Among the greatest honors a poet can enjoy is to have his or her words adapted or remixed by other artists.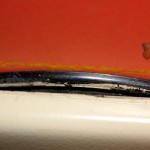 I couldn't be happier, or more surprised, to find my words included in two new, offbeat publications.